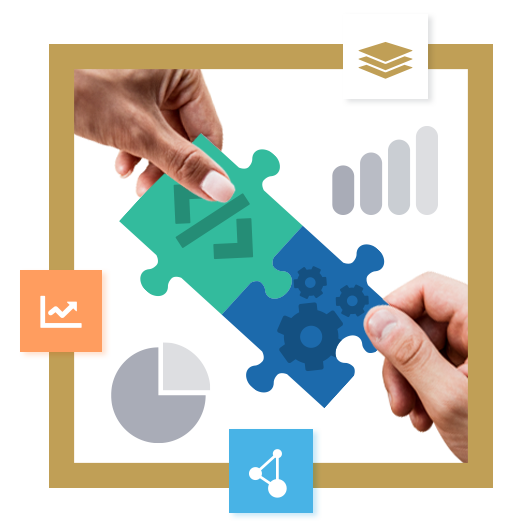 Approach
Business Growth Solutions & The Enterprise Technology Stack
We'll help you elevate your current business strategy with technological solutions and strengthen your processes to optimise productivity and revenue growth. We deliver tailored solutions that focus on maximising efficiency and deepen customer relationships.
Elevate Business Performance & Transform Your RevOps Strategy
We solve complex business issues and provide revenue-focused business consulting that improves your business performance, increases efficiency and maximises potential revenue. Our custom technology solutions elevate your business processes, remove siloed operations and strengthen customer relationships.
Overcome Business Challenges With Our Tailored Solutions
We value our clients needs, concerns and objectives. Our team is dedicated to listening and giving our undivided attention to clients when we are collaborating on new projects. We know to deliver the best solution for your business, we must start with your foundations. Our purpose is to proactively solve critical business issues with tailored and measurable results.
Discover New Opportunities
1
Analysing your current processes and challenges, allows us to build a stronger foundation for your business. We address any friction points that can be improved and increase the forces that propel business growth. Helping to achieve your vision, through solution-based outcomes, analysis, expertise and measurable results.
Enterprise Technology Stack
2
We develop custom solutions that solve complex business issues and optimise performance, improve efficiency and maximise potential revenue. We unify your platforms to improve your current tech stack and analyse which processes work best for your team. We develop tailored systems for you to sustainably manage your databases and new processes. Enabling you to improve your internal processes and deepen your customer relationships through technology, personalisation and automation.

Intergrate and Launch
3
Implementing management systems and directing your business with ongoing support to improve functionality, revenue, business operations and customer relationships. Our custom and native integrations help remove siloes in your departments, leading to higher performance and effective communication between teams. This removes any disjointed processes and enables you to create a seamless customer experience.

Review and Optimise
4
Our specialist team follow proven processes to ensure your needs are met, no matter the scale of the requirements at hand. We take the time to review and reflect on key challenges and ensure our solutions are optimised for the highest performing results. We enable your team to overcome future challenges and utilise the new custom technology through training and ongoing support.
Harness The Power of Technology & Business Growth Solutions
We are passionate about building strong partnerships and providing impactful, valuable and performance-based solutions for our clients. We help enterprises increase revenue through Business Transformation, Technology, and Revenue Operations Consulting. Our innovative leaders drive positive results, delivering excellence for our clients through proactive problem solving, exceeding expectations and valuable insights.
Best-in-class agency! The Modern Visual team has brought up a quality collaboration that has consistently driven the outcomes we have been seeking. They are a true partner, focused on our success as much as we are. Their knowledge combined with their excellent technical and project management skills is allowing us to implement improvements in our CRM platform, refining our website content and improving user experience. We feel like our business' needs and vision are understood, and their commitment to offering a top-notch service is remarkable.

Jessica D'Imperio
Construction
Took the anxiety away! I worked on our website migration with Modern Visual recently and I couldn't be happier. As a non-techy, I was nervous about the actual switch over from our old site to our new site and the possibility I might end up with our website off line. The team took away all the headaches and were a breeze to deal with - very communicative and personable. I would highly recommend!

CRM - HubSpot
Luke was amazing in helping me set up my HubSpot CRM for my business Affari SP. Thank you for your professionalism and patience.

Sara Pantaleo
Management Consulting
Knowledgable and Personable
Really enjoy working with Luke and his team. They are authentic, knowledgeable in their offer and always one step ahead, they are always happy to help. I would recommend them, particularly for their expertise on HubSpot - onboarding, and support. It has certainly helped us developed our business efficiency.

Emily-Ann Nash
Pharmaceuticals