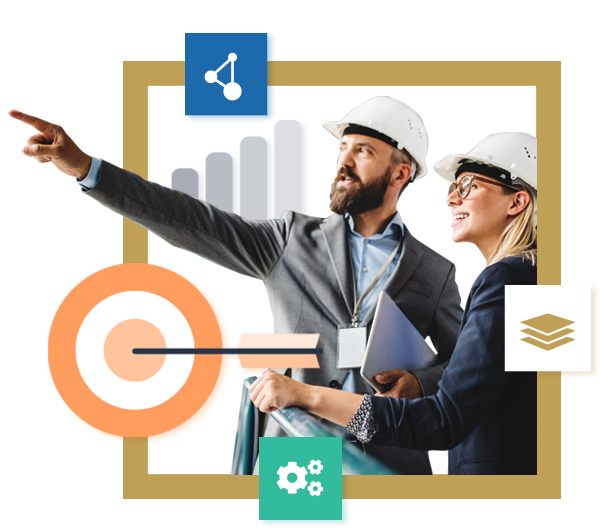 Solutions
Harness Revops &
Custom Technology for Holistic Growth
We are focused on empowering teams for growth and efficiency through custom technology solutions and revenue-focused business consulting.
Our mission is to help refine business strategies and optimise internal processes to amplify growth and increase revenue. Delivering excellence for our clients, colleagues and partners and forging lasting impact around the world.
Consulting
Our specialist consultants combine expertise in business processes and develop custom technology solutions to help our clients solve complex business challenges, attain strategic objectives and explore new business opportunities.
Business Transformation
Better align your business operations by using software and technology to increase efficiency and strengthen business performance. Our innovative leaders can help you manage change and deliver new strategies that accelerate growth, improve your processes and increase productivity. Providing your team with tailored solutions that holistically solve your most complex business challenges.
Revenue Operations
Our leading consultants implement Revenue Operations to maximise potential revenue, improve business processes and build scaled growth strategies that drive greater outcomes for our customers. Delivering strategies that remove siloed operations, unify your systems to improve productivity and optimise your revenue streams. Revenue Operations are fundamental for achieving strategic growth.
Technology Stack
Our specialists provide technology consulting services that increase business performance and focus on simplifying your business strategy. We provide custom and native integrations to solve each of your business challenges. Amplifying your tech stack to maximise efficiency and optimise revenue. We deliver technology solutions that fulfil your business needs and enhance your growth strategies.
HubSpot Onboarding - Elite Partner
World-leading software needs a world-leading implementation partner. Modern Visual is an Elite partner of HubSpot offering business consulting and custom technology development in the Asia Pacific region. We provide premium onboarding solutions for HubSpot's software including Sales Hub, HubSpot CRM, Marketing Hub, Service Hub, CMS Hub and Operations Hub.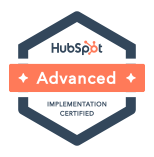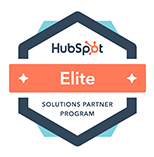 HubSpot Onboarding
Our Specialists provide professional HubSpot Onboarding and Implementation solutions that are designed for customers who are using HubSpot's software for the first time. We offer value-packed plans to ensure your team utilises HubSpot's Sales, Marketing, Service, Operations & CMS Hubs as effectively as possible. Our plans include Discovery Workshops, Written Strategy, Data Imports, Implementation, Training and a User Manual.
HubSpot Onboarding Refresher Course
Our Team provides re-onboarding for clients who are currently using HubSpot but feel their adoption and usage of HubSpot is lacking. Re-onboarding helps clients expand HubSpot's tools to their full potential. We include premium packages for those who wish to further enhance their current processes and implement tailored solutions to solve complex business challenges. Ideal for those who want to maximise the number of opportunities that are available with HubSpot's tools.
HubSpot Consulting
Our specialists are committed to delivering excellence for your team. We work across a number of industries globally and combine our business and technical expertise to accelerate your company's growth. We provide a number of bespoke consulting services to suit your evolving needs. Our experts can assist with strategic growth planning, ensuring best practices, maximising efficiency and team training. We offer single or ongoing engagements, focusing on your needs and delivering specialist solutions that elevate your strategic objectives.
HubSpot Portal Reviews
Our portal reviews include a comprehensive assessment of how effective clients are at using HubSpot's software. We provide free portal reviews for HubSpot professional and enterprise clients. Our consultants deliver tailored insights for improving business performance and identify opportunities that increase efficiency. We offer recommendations that improve your usage of HubSpot and have positive impacts on your business processes.
HubSpot Integrations
Connect your systems and applications to work in unity, share information and have accurate data. Our innovators are highly experienced when it comes to integrating HubSpot with your current tech stack and optimising its efficiency. Whether you need it to speak to a legacy system or cloud SaaS platform, our experts can provide a custom or native solution that is tailored to your needs and aligns with your strategic objectives.
HubSpot Customisation
Our team can help you push the boundaries of HubSpot's Software. We can provide additional bespoke development and customisation solutions to amplify your individual needs and business processes. We know there is no one size fits all in business and with our additional customisation solutions you can unleash new opportunities that have powerful impacts for elevating your business processes.
Development
We deliver valuable assets that focus on the customer experience, performance and conversion rates. Developing technology that is tailored to your individual needs and elevating your business goals. Our specialists can provide custom software development for your ever-evolving business needs.
Systems Integration
Our team unifies your systems to maximise efficiency and increase performance. Focusing on building a seamless and reliable experience that aligns with your business processes. Whether you have three items in your tech stack or twenty+, our experts can enhance your business processes with custom or off the shelf solutions. We can integrate with on-prem, API, SQL or other methods.
Custom Development
Our team of web development specialists have over 20 years of experience in developing cutting edge technology for clients needing a new or upgraded website via a project or retainer basis. Delivering custom tech solutions that focus on enhancing customer experiences and driving performance. Our professionals specialise in customisation with Hubspot, WordPress and Shopify and can tackle all of your complex development needs.
E-Commerce
Our data-driven team can help strengthen your eCommerce business and increase opportunities by implementing automated workflows and CRM integrations. Our expertise in revenue operations drives high performing results that help your eCommerce business thrive, grow and convert. Our premium packages enable you with the tools you need to grow, provide data-driven insights and elevate your customer experience.
UX Design
Our partnership with Slootz Designs enables us to deliver top-performing results for your unique design needs. Our partnership gives us the opportunity to focus on developing fast, high performing, quality websites with professional designs crafted by our partner. Our clients work closely with Slootz Designs to complete their web design mockups and our development specialists bring this design to life. Our in house graphic designer provides a world of knowledge for your additional branding and design needs.
Portals
Our specialists develop custom portals that transform the way your customers and employees interact with your business. Enabling you to provide exclusive and private content to specific users. Our team can deliver a seamless experience for your customers, increase efficiency and unify your systems. Whether it be a members area, loyalty system, resource library, recruiting engine or patient portal, our experts have your needs covered.
Intranets
Empower your internal teams with an exclusive custom intranet. We can create a network that makes it easier for your teams to communicate, share information, collaborate and have operational systems tailored to your business needs. Including document hosting, internal events and noticeboards. Our developers can build custom solutions that solve your unique business challenges and increase efficiency in your processes.
Database Insights
Our specialists can ensure your database remains a powerful tool for discovering new opportunities, eliminating friction and improving customer experiences. Our experts can review your database for missed opportunities, provide tailored insights and improve data accuracy. Using data to make business decisions lowers the risk of failure, enabling you to make accurate predictions that are more likely to succeed.
Database Cleansing
Improve your data-driven decision making and ensure your database is accurate, reliable and complete. Clean data improves your decision making with refined insights that are tailored to your business needs. A clean and accurate database enables your team to focus on what really matters, your customers. Overall, helping you increase business performance and efficiency.
Database Enrichment
Deepen your customer relationships and generate new business insights through database enrichment. Our technology experts can enhance, refine and improve raw data to give you more tailored insights, improve data accuracy and save time with automated processes. Database enrichment enables you to reach more customers and tailor your experiences with segmentation, improving your revenue growth.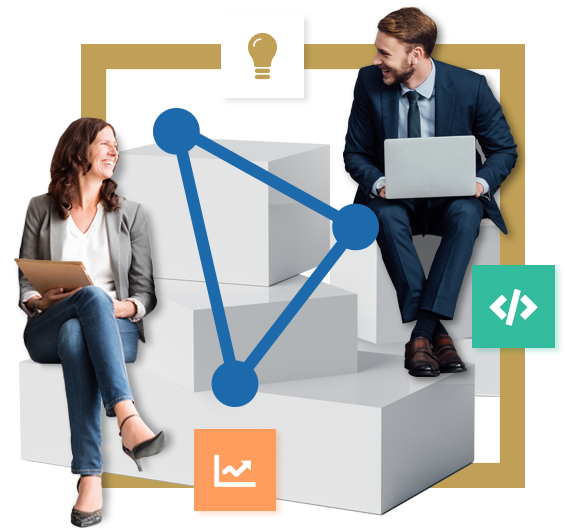 Build A Frictionless Customer Experience
Modern Visual is focused on building a seamless process for your team and customers. Making your systems more efficient and increasing productivity with Revenue Operations. Building a frictionless experience for your customers propels business growth, strengthens your internal operations and lowers unforeseen risks.
Modern Visual's combined expertise in Revenue Operations and Technology drives strategic business growth. Delivering industry-leading solutions that optimise internal processes, removes siloed departments and implements advanced technology solutions.